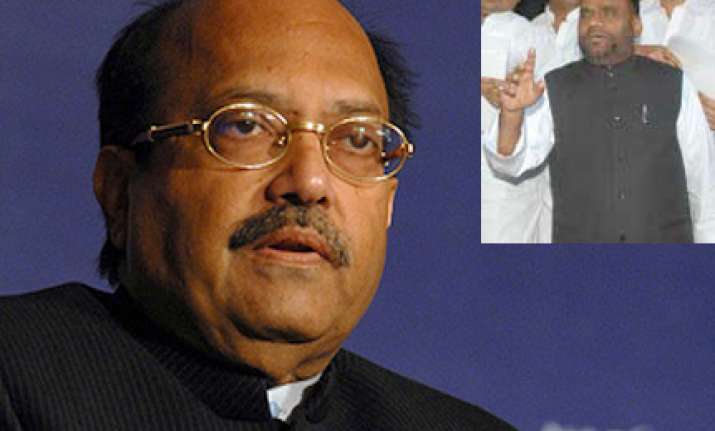 The BSP on Tuesday dismissed as "baseless and unfounded" the allegation levelled by SP leader Amar Singh that Uttar Pradesh Chief Minister Mayawati had been collecting money from her MLAs and MPs.
"Allegations levelled by Amar Singh through media against BSP and its national president are baseless and far from truth. He has lost his mental balance," BSP state president Swami Prasad Maurya said in Lucknow .
Singh had earlier in the day alleged that "Mayawati has been collecting money from her own MLAs and MPs at various instances" and screened a CD to substantiate his allegation. 
Refuting the charge, Maurya said the BSP was the lone party which was not dependent on the capitalists and was being run with the financial support of its workers. 
"As BSP is a missionary party, movement funds are collected through public participation. It has learnt this tradition from Dr Amebdkar". 
He claimed the CD screened by Amar Singh during his press conference was fake. 
"Everyone knows that Amar Singh is an expert in preparing fake documents and a master of political gimmickry," he alleged. PTI