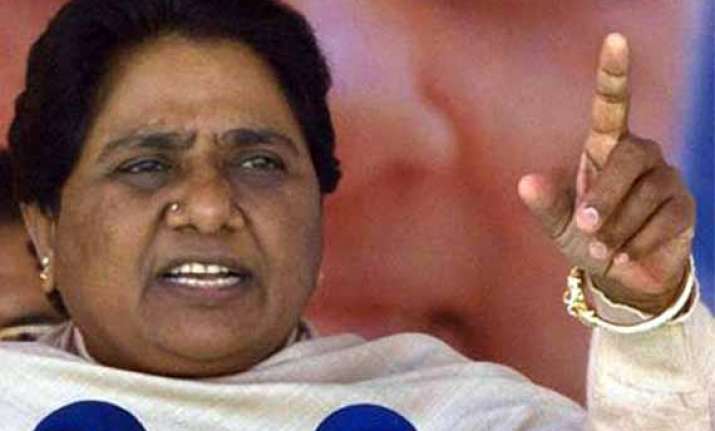 Jammu: BSP chief Mayawati Tuesday sought to reach out to poor people of the upper castes, asserting her party would also fight for reservations in education and government jobs to economically under-privileged members of the community in the country.
Attacking Congress vice president Rahul Gandhi and the Bharatiya Janata Party (BJP) prime ministerial nominee Narendra Modi, she said: "This time without announcing their prime ministerial candidate, the Congress is fighting the elections to crown their yuvraj and the BJP has named such a person as the prime ministerial candidate whose government, in 2002, engulfed the entire state of Gujarat in the communal fires those where started at Godhra.
"If he wins the elections by accident, the entire country would be destroyed by communal fires," she said.
Addressing a Bahujan Samaj Party election rally at the mini stadium here, Mayawati said because of the growing unemployment, the condition of the poor people belonging to upper castes in the country is also miserable.