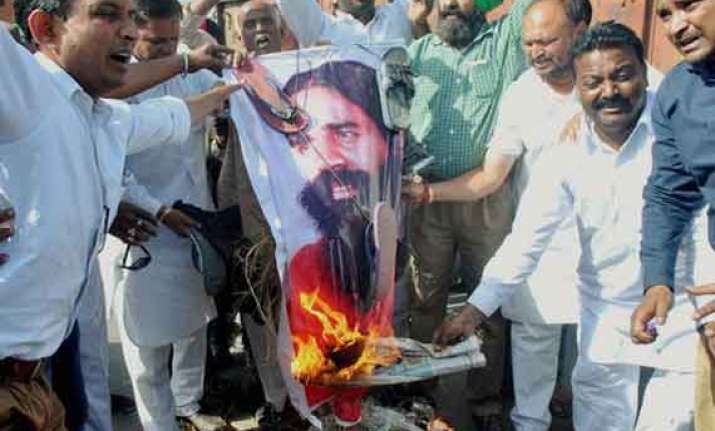 Muzaffarnagar: Protesting against yoga guru Ramdev for his "honeymoon and picnic" remark, BSP party workers burnt his effigy in Shahpur town of the district. 
The party workers burnt effigy of Ramdev at Shahpur yesterday for hurting Dalit sentiments and also demanded his immediate arrest.
Baba Ramdev in a programme in Lucknow last week, had said that Congress vice-president Rahul Gandhi goes to Dalits' houses for honeymoon and picnic, which received flak from all corners.
Party activist Ram Surajmal Arya said that a case should be registered against Baba Ramdev under the SC/ST Act (Scheduled Caste and Scheduled Tribe) by the state government.  
In a similar protest in neighbouring district Shamli, led by BSP office bearer Rajender Upadhayay, workers burnt effigy and raised slogans against the yoga guru.