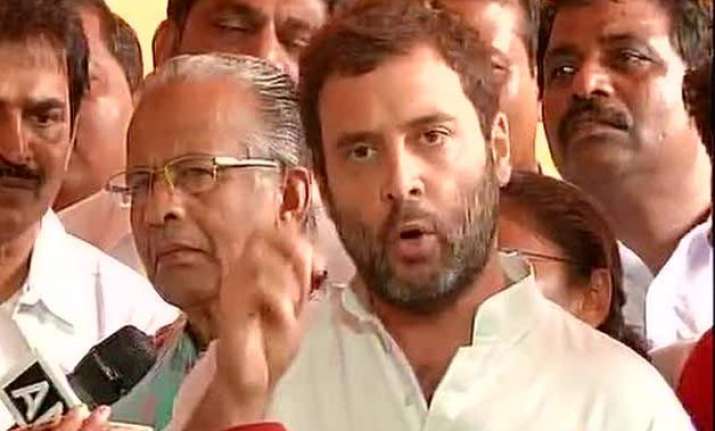 New Delhi: Congress vice-president Rahul Gandhi today dared Prime Minister Narendra Modi to bring back former IPL chief Lalit Modi to prove that his government is  not scared.
"We lost the election... I thought, he is a powerful man. But now we have realised that this Prime Minister gets scared, we will apply full pressure on government to bring back Lalit Modi," he told reporters outside the Parliament.
He also said that the government has a 'big opportunity to bring Lalit Modi back and clean up cricket'.
"There are 2 networks in IPL. One which youth of country see: batting, bowling, fielding. Other is Lalit Modi," he said.
He also accused Union Ministers Arun Jaitley and Sushma Swaraj of protecting corruption network.
"Sushmaji protected black money network of Lalit Modi. To Narendra Modi I say, youth is understanding the nexus. Arun Jaitley too defended Lalit Modi," he said.
On Sushma Swaraj's yesterday barb at his father Rajiv Gandhi, Rahul said, "Judicial system has cleared Rajiv Gandhi, but they are repeatedly raking it up for last 30 years. Again & again they bring it up, makes no difference to me."