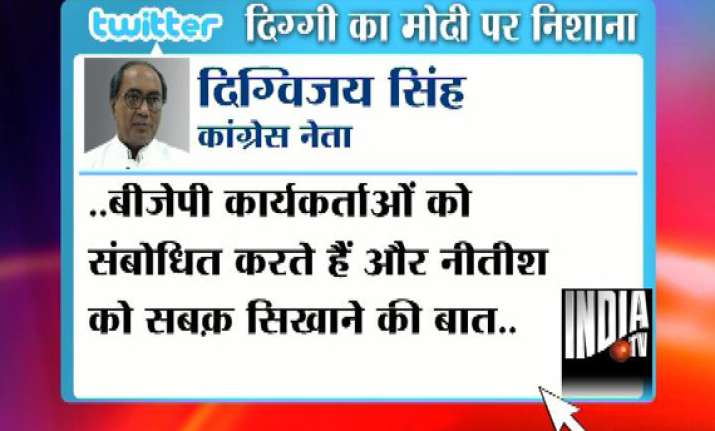 New Delhi, Jul 8: Senior Congress leader Digvijay Singh has once again come up with his own interpretation of events. Commenting on the blasts that took place in Mahabodhi temple , Digvijay wondered whether there was a BJP conspiracy behind these blasts.
"Flip side of this. Amit Shah promises a Grand Temple at Ayodhya. Modi addresses Bihar BJP workers and asks them to teach Nitish a lesson...Next day bomb blasts at Mahabodhi temple at Bodh Gaya. Is there a connect? I don't know. ALLOW NIA TO COMPLETE INVESTIGATION PLEASE!," Singh commented on twitter. 
Digvijay Singh also blamed the BJP for politicizing the Mahabodhi blasts. The BJP had blamed both Bihar govt and the UPA govt for severe security lapse.