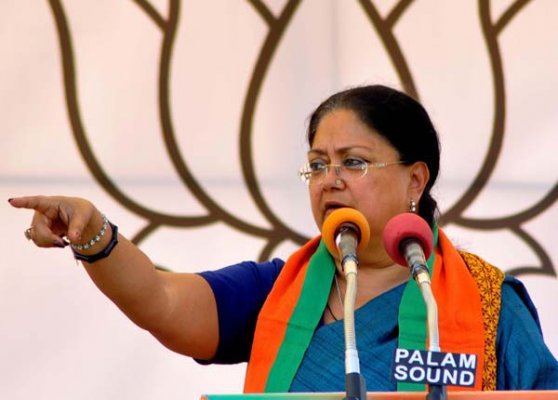 Jaipur: Rajasthan Chief Minister Vasundhara Raje on Friday said BJP will register over one crore members in its party fold in the state.
Membership campaign on toll free number launched on November 7 has registered 6.48 lakh members so far, Raje said, addressing party workers and elected representatives meet here.
The membership of 13.74 lakh members has expired, so they also need to be re-registered, she said.
Party high command has given a target of 75 lakh members but the state BJP would try its best to enrol one crore new members, she added.
State BJP got over 75,000 active members, and every member would get enrolled 100 new members, and this way the target of one crore members would be achieved, she opined.
Every district should make 2 to 3 lakh new members, she said.
Speaking on the occasion, state BJP President Ashok Parnami said the membership campaign would run till March 31, 2015.
Members should be enrolled from district to booth level, and special camps will be organised in educational institutions, bus and railway stations, banks, hospitals, grocery market, sabji mandi, cinema halls, shopping malls, religious places, and villages' chaupal, he added.