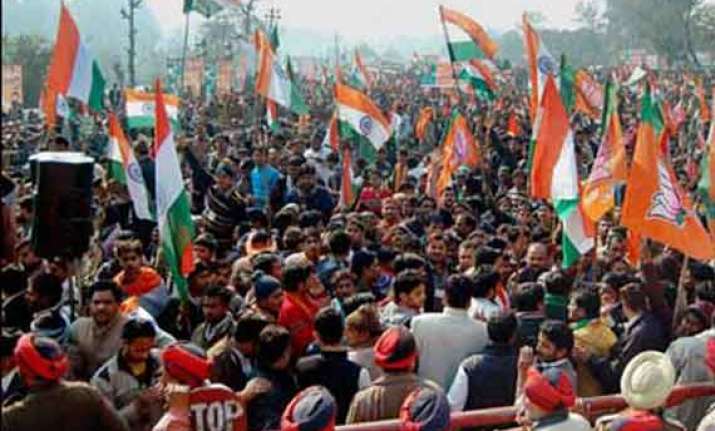 Jammu: After capturing power in New Delhi and claiming three of the six Lok Sabha seats from Jammu and Kashmir, the Bharatiya Janata Party is hoping to replicate this in the assembly elections later this year by targeting 44-plus seats — or a majority — in the 87-member house, up from its current tally of 11.
"Plan ჸ is the name given to the BJP campaign to get power in the state assembly. We will definitely get many more seats during the assembly elections," said a senior BJP leader in winter capital Jammu.
This in a situation in which the ruling coalition of the regional National Conference (NC) and the Congress is unlikely to fight the assembly elections in alliance.
Insiders in both the NC and the Congress reveal the senior leaders of the two parties are already blaming each other for the Lok Sabha poll debacle in which neither party won any seat.
The widening chasm between the two parties became clear on Tuesday when NC and Congress ministers called separate press conferences to claim credit for hiking the retirement age of government employees to 60 years from the existing 58.