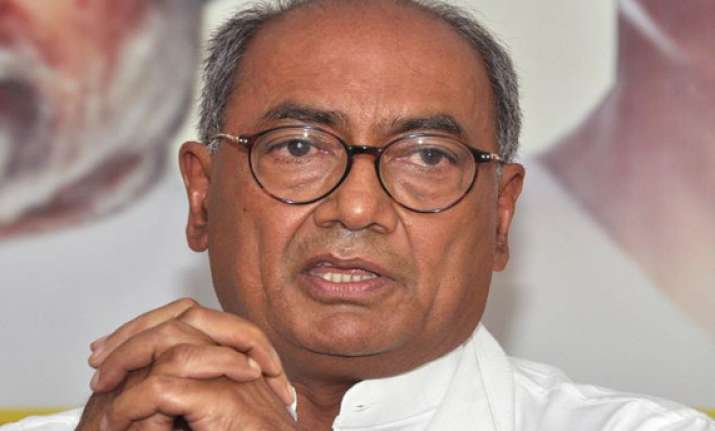 Raghogarh (MP): In the backdrop of BJP President Rajnath Singh meeting Muslim clerics in Lucknow recently in an attempt to garner their support ahead of the LS polls, Congress General Secretary Digvijay Singh today dubbed the saffron party's 'initiative' to reach out to that community as a big win for the democracy.  
"It is a big victory for democracy in the country that Rajnath Singh and BJP's Prime Ministerial nominee, Narendra Modi had been forced to talk about Muslims," he told reporters after casting his vote here during the second phase of the Lok Sabha elections in Madhya Pradesh.
Further attacking Modi, the veteran Congress leader said that if he (Modi) believed in punishing the corrupt after victory in elections then why did his cabinet include people like Babubhai Bokadia who has been sentenced to jail for three years by a court.
Bokadia is convicted by a sessions court in a case of illegal mining.