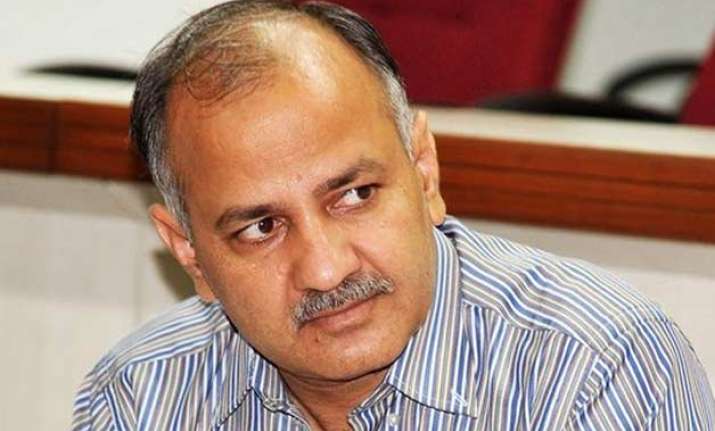 New Delhi: Delhi deputy Chief Minister Manish Sisodia today hit out at BJP led central government and said that they promised full statehood to Delhi, but now they are busy cutting-down on the rights of Delhi Government.
Amid the row over the power sharing between Delhi government and Lieutenant Governor Najeeb Jung, Arvind Kejriwal completes 100 days in office as Chief Minister today.
Over the notification by Union Home Ministry saying that public order, land, police and services will be under the purview of the Lt. Governor, Sisodia said, "Mujhe lag raha hai ki iss maamle main Kendra zabardasti apni daadagiri pe utra hua hai (I think that centre is trying to force itself on this issue )."  
On his Aam Admi Party's promise for free wi-fi in Delhi, Sisodia said, "500 schools, 20 colleges and wi-fi cannot be delivered overnight, process is on."
"We are working 24*7. We did not ask for honeymoon period neither did we call any of our promises a 'jumla'," Sisodia added.
Meanwhile, Kejriwal has called a meeting of party MLAs today. He will also hold a 'Jan Samvad' at the Central Park in New Delhi's Connaught Place on Monday to give an account of the work done by his government.