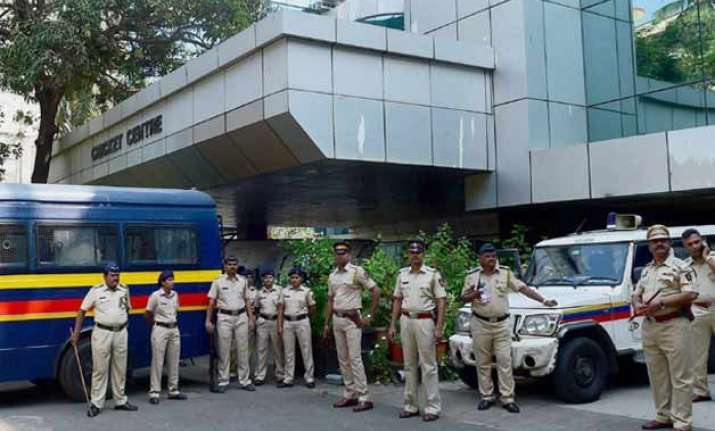 Mumbai: Maharashtra BJP today asserted that the state government would provide adequate security if the city were to host matches with Pakistan and said it did not agree with its ally Shiv Sena's agenda of opposing cricket and cultural ties with the neighbouring country.
State BJP president Raosaheb Danve, while speaking to reporters here, said Shiv Sena had been opposing sports and cultural ties with Pakistan for long.
"Recently they protested against Ghulam Ali concert and book release of former Pakistan foreign minister Khurshid Kasuri. This is not right. We don't agree with Shiv Sena's agenda," Danve said.
Referring to today's noisy protest by Sena workers against Pakistan Cricket Board (PCB) chief Shaharyar Khan at the BCCI office here, Danve said, the cricket body had not informed the police about Khan's visit.
"Had the government known, adequate police protection would have been given."
 
As to whether BJP supports resumption of cricket ties with Pakistan and matches being held in Mumbai, Danve said, "BJP supports cricket ties with Pakistan. If it is decided that matches will be held in Mumbai, the state government will give protection."
Khan was in Mumbai to discuss resumption of cricketing ties between Pakistan and India.
Shouting slogans against Pakistan and the PCB chairman, the Sena workers demanded that BCCI chief Shashank Manohar shouldn't pursue any ties with the neighbouring country which 'sponsors terrorism'.
The protesting Sena workers were arrested and later released on bail.