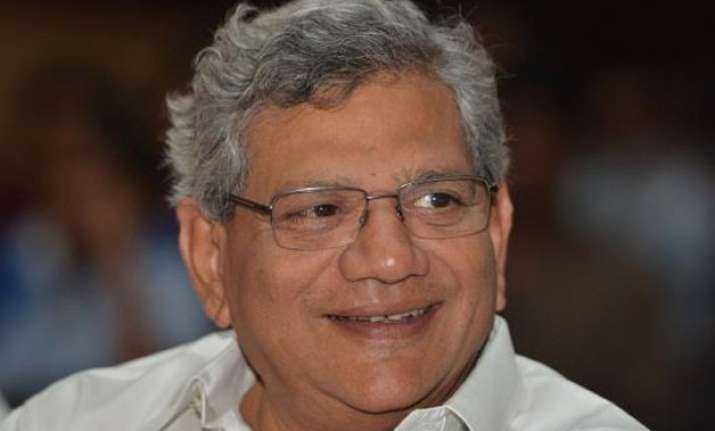 Kolkata: CPI(M) today said that BJP's poor showing in Delhi polls was the result of Narendra Modi government's constant undermining of the Opposition.
"After Lok Sabha polls, the PM used to mock at the Opposition saying that it has been reduced to such a minuscule force that it can travel in a bus. But now the BJP can travel in an auto after the Delhi polls," CPI-M politburo member Sitaram Yechury said.
"In the Rajya Sabha too a few days back we have defeated the government and got an amendment passed," he said while addressing a huge rally at the Brigade Parade Ground.
Party general secretary Praksh Karat alleged that the BJP-led central government was trying to sell the country into the hands of corporates and Hindutva forces.
"In the last 10 months, several ordinances were promulgated bypassing Parliament in order to push anti-people policies and give benefits to the corporate houses," Karat said.
He also said that the Narendra Modi government was pushing the communal agenda of the RSS.
"After coming to power, the BJP is promoting policies of the RSS in order to create a Hindu nation and destroy the communal fabric of the country. Modi is implementing anti-Labour laws and trying to curb the rights of the working class," Karat said.
"Modi government is pursuing neo-liberal policies and communal politics. It is only the Left which can fight against this. So if the Left is strengthened, then secularism gets strengthened in the country," Yechury said.
Yechury said that banning of cow slaughter and love jihads are the issues which are being used as baits to foment communal violence.