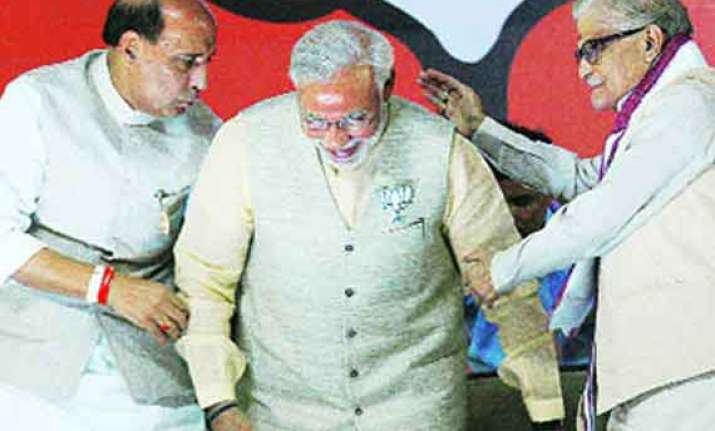 Lucknow: The Bharatiya Janata Party (BJP) made a stunning comeback in Uttar Pradesh as it surged ahead in 67 of the total 80 Lok Sabha seats in Friday's vote count in the state.
The party has gained unassailable leads in most of the constituencies and its prime ministerial candidate Narendra Modi led Aam Aadmi Party's chief Arvind Kejriwal in Varanasi by more than 100,000 votes, officials said.
As per the vote count so far, BJP president Rajnath Singh (Lucknow) and leaders Murli Manohar Joshi (Kanpur), Uma Bharti (Jhansi), Kalraj Mishra in Deoria and retired General V.K. Singh were ahead in their constituencies.
Party leaders Maneka Gandhi and her son Varun Gandhi also led in Pilibhit and Sultanpur respectively.
The Bharatiya Janata Party won just 10 seats from the state in the 2009 Lok Sabha election.