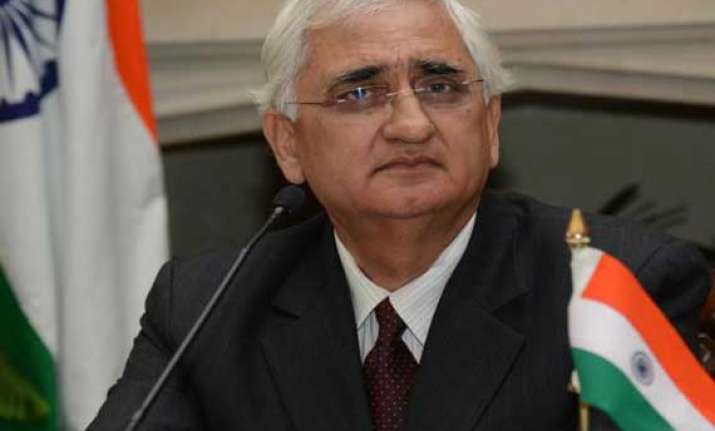 New Delhi: Slamming BJP, Union Minister Salman Khurshid today termed its attack on the Election Commission as "reprehensible and regrettable" and said the party does not respect institutions whose decisions have an adverse impact on them.
Khurshid, who campaigned in Varanasi along with other party leaders for party candidate Ajai Rai, also said that efforts to polarise the voters in the crucial parliamentary constituency have been rejected by the people there.
Khurshid said the showdown between EC and BJP after it was refused permission for Narendra Modi's rally in Varanasi was "very tragic" and showed its lack of respect for the rule of law.
"The truth is out. BJP does not respect institutions. It only goes along with the institutions if they take their view. If thats what you do, then you don't believe in rule of law, you don't believe in objectivity and you don't believe in rationality," he said.
Accusing BJP of double-standard, he said the party which was accusing CBI of being a "hand-made of the Congress" have started praising it as the greatest organisation in the world after it gave a clean chit to its leader Amit Shah.
"You cannot decide goodness or wellness of an institution by what impact its decision has on you. And I think that's far more apparent in BJP this time because BJP has projected itself through a magnifying glass. Your pimples and scars show up much bigger than otherwise," he said.  
He said the charges made by the party spokesperson against the EC of being biased and lacking neutrality reflected the true image of the party.  "This is reprehensible, regrettable and pathetic that they have dropped down to this level".