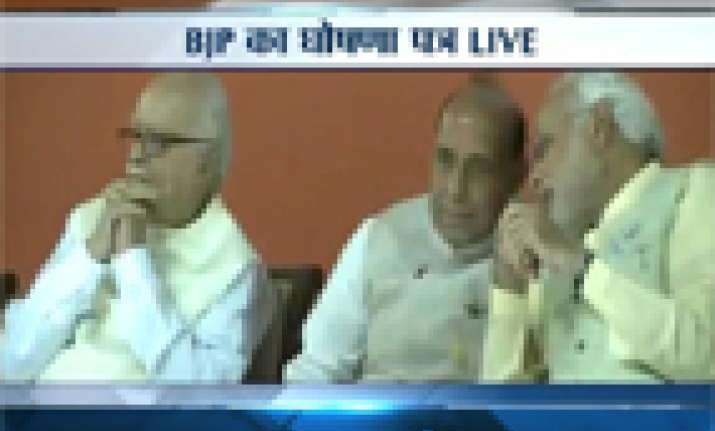 New Delhi: Prime ministerial candidate Narendra Modi Monday promised to provide "good governance" if the BJP wins the Lok Sabha election even as his party pledged to build "Brand India".
Speaking after the release of the BJP's election manifesto soon after the staggered Lok Sabha election began, Modi said the BJP's aim was to provide a "strong and united India" which would enjoy the world's respect.
"There will be zero tolerance on this issue," Modi said, his voice a little hoarse from the many election speeches he has been giving all over the country.
"If I have to summarize our manifesto in two words, I will say: good governance and development."
The Gujarat chief minister promised never to do anything for himself as prime minister and that he "will do nothing with a sense of revenge".