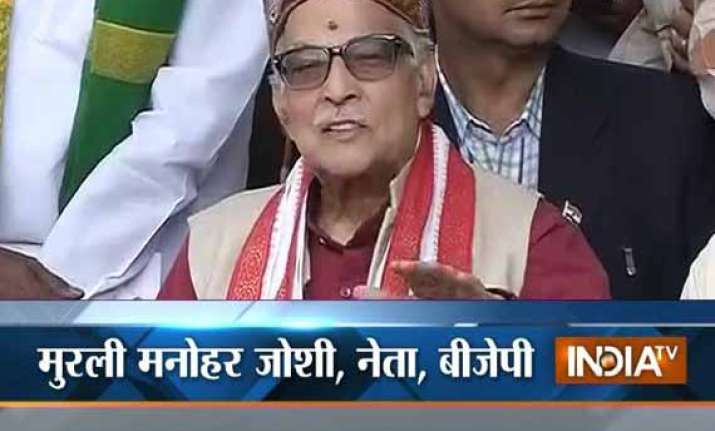 New Delhi: BJP leader Murli Manohar Joshi Sunday said the decision on the party candidate from Varanasi constituency, which he currently holds, will be taken by the parliamentary board amid speculation that Narendra Modi could contest from the Uttar Pradesh city.
Asked if he would contest again from Varanasi, Joshi said: "This will be decided by the parliamentary board of the party. The meeting will take place on March 13 and Modi-ji will also be present."
"I don't think they will take any such decision which would have an adverse impact on the image of Narendra Modi, or hurt the prospects of BJP getting the maximum seats and winning the elections," he said, refusing to make any more comment.