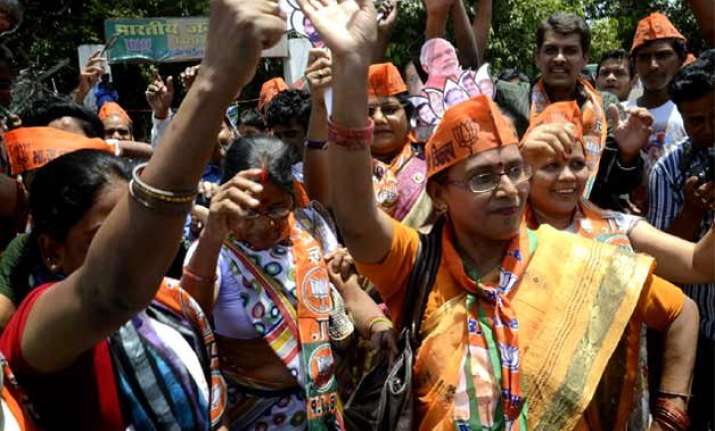 New Delhi: After including street plays in their campaigning tactics, now BJP is taking help of magicians and wizards. 
Five teams of wizards from Delhi have been called from Madhya Pradesh to New Delhi.
As per BJP, they will organize a 'Kavi Sammelan' in each assembly to attract large number of people. BJP is trying to reach more and more people with the help of these street plays. The main motive of these plays is to spread the information of developments made by Prime Minister Narendra Modi.
Unlike past, these street plays now will also include magic shows. This new development has already been started from Karawal Nagar. The attempt by BJP to reach people by these simple tricks seems to be fruitful.
The wizard's team called a man standing in the crowd in Karawal Nagar. The magician performed a trick where the man posed as a hand pump and water started pouring from his ear. The motive behind this whole act was to convey a message that BJP government will ensure water supply to each and every household.
In his next act, the magician took out Prime Minister Modi's picture from a box and spilled a message to public that Delhi wants to run with Modi. Then he disappeared the goods placed in the box, and said that Narendra Modi will eradicate corruption from the entire country.
BJP's state coordinator Lokesh Sharma said that after street play and magic show, they will organize 'Kavi Sammelan' in each assembly.
Well, certainly an intriguing yet entertaining way by BJP to attract voters!