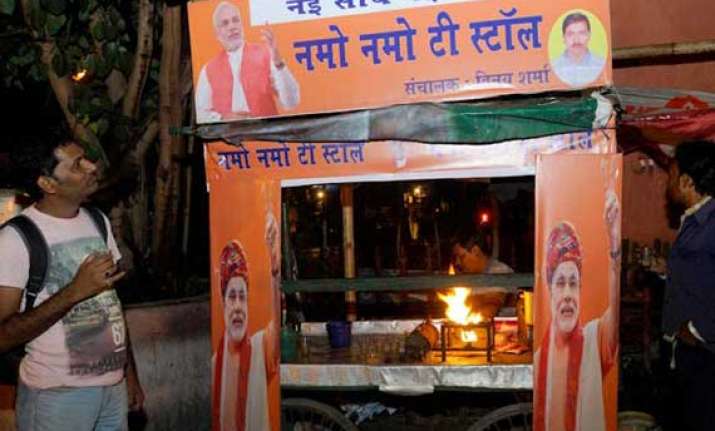 Bhubaneswar: The Bharatiya Janata Party (BJP) has launched about a dozen tea stalls across Odisha named after Narendra Modi, its prime ministerial candidate, ahead of his Feb 11 rally here, party leaders said Monday. Some 50 stalls are likely to be opened before the rally.
Around 500,000 people are expected to attend the rally, party sources said.
"Two NaMo tea stalls have been opened in Bhubaneswar and we are planning to set up seven more in the city in next few days," BJP leader Amiya Das told IANS.
BJP vice president Jual Oram told IANS that at least five tea stalls had been opened in Sundergarh and at least 50 more would be set up across the state by Feb 11.