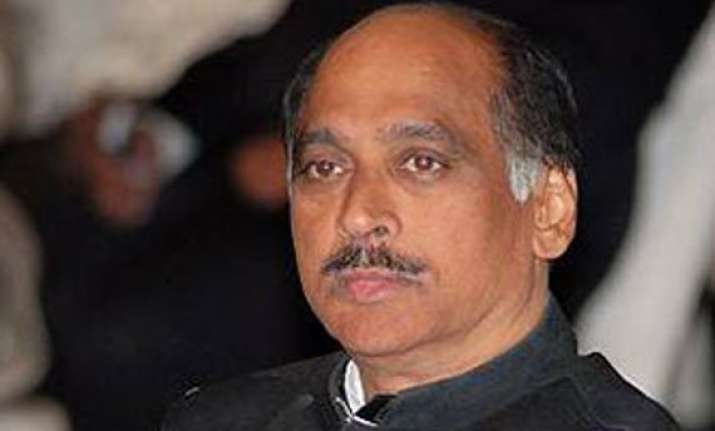 Yavatmal: Maharashtra Congress President Manikrao Thakre today accused BJP of doublespeak on the Vidarbha statehood issue and also hit out at Prime Minister Narendra Modi for repeatedly invoking the name of Shivaji Maharaj in his election speeches.
"Why is the BJP leadership doing double-talk on the Vidarbha statehood issue? Way back in 1994, the party at its national executive meeting demanded statehood for the region.  
"But BJP did not utter a single word on the issue when it was in power in Maharashtra (1995-99) and at the Centre (1998-2004). They are misguiding people and want to grab votes by making false promises on Vidarbha," he said.  
Addressing a press meet here, Thakre admitted that there was a "pro-Modi" sentiment in the Lok Sabha polls but no such thing now exits in Maharashtra.
Congress will get a majority in the Oct. 15 elections as the people want a "progressive" and "secular" government in the state, he said.
Referring to Modi, Thakre said the prime minister has suddenly discovered love and respect for Shivaji, invoking the name of the Maratha ruler in his campaign rallies.  
But Thakre wondered where the BJP leader was when American author James Laine made derogatory remarks about the 17th century Maratha warrior in his book.  
Thakre said there was nothing new in Modi being praised for his speech at United Nations Assembly last month as former prime minister Manmohan Singh, too, was lauded for his speeches at the UN and other global forums.  
The Congress leader said that Modi was behaving like the "Prime Minister of Gujarat and not of India".  The MPCC chief demanded a thorough re-investigation by CBI into the death of BJP leader Gopinath Munde a few months back in a road mishap in Delhi.
"The extraordinary speed in which CBI probed the case and ruled out foul play has caused doubts in the minds of the people of Maharashtra. Hence, we demand re-opening of the probe by CBI," he said.
Talking about the rupture of alliance ties with NCP, Thakre said he was not at all happy over the development.  He also alleged that a section of the local media was targeting him and his son Rahul, who is contesting from the Yavatmal Assembly seat, for its selfish motives.