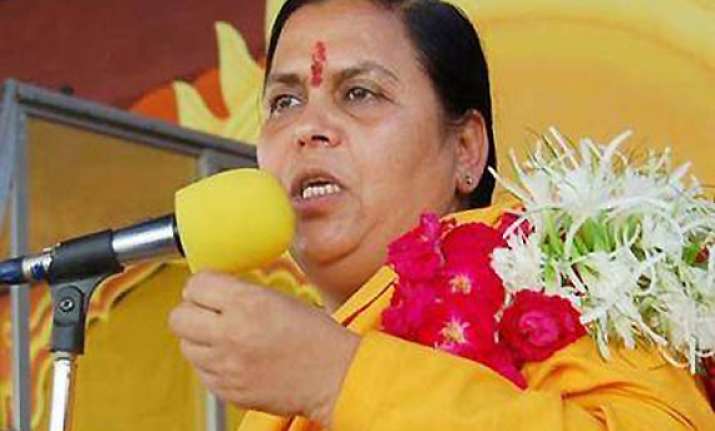 New Delhi, Jan 17: Accepting Uma Bharati's hold over OBC votes in Uttar Pradesh, BJP could field her as a candidate in the poll-bound state.

Sources in BJP said party chief Nitin Gadkari was keen on giving nomination to Bharati to woo OBC votes.

Former Chief Minister Kalyan Singh, a Lodh leader, was a prominent OBC face of the party in the state.

Sources said it was not yet clear whether Gadkari has so far taken views of other party leaders in fielding Bharati considered a face of hardcore Hindutva of BJP.

There has been a lot of speculation about Bharti's non-participation in BJP's election campaign in UP so far in the wake of reports about her being miffed over the party's decision to induct Babu Singh Kushwaha, another OBC leader, after quitting BSP.