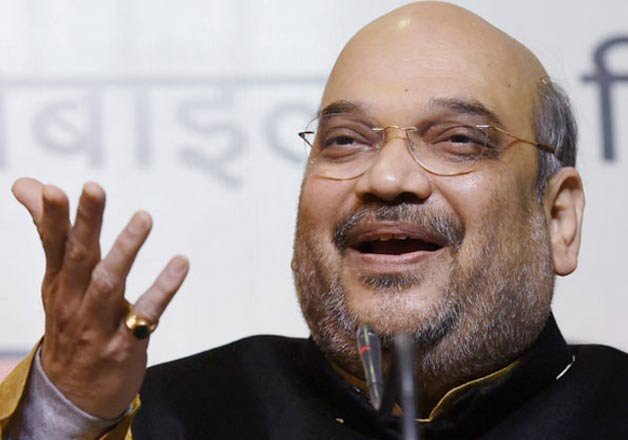 New Delhi: BJP President Amit Shah yesterday said the party had taken a strong stand against its leaders indulging in loose talk and the matter was before the party's disciplinary committee.
"The party has warned the members not to indulge in such talk and given them a notice too. We have taken strong exception to objectionable remarks. We issued notices, summoned them and their replies have also come. Party's disciplinary committee is examining the issue," Shah said in reply to a question at Aaj Tak's programme on whether BJP regretted its leaders making such statements in public.
BJP MP Sakshi Maharaj, Giriraj Kishor and union minister Sadhvi Niranjan Jyoti had been in the eye of a storm for making controversial remarks. While Jyoti had apologized, Maharaj continued to make such remarks with his last reference being to the Nepal earthquake being the result of Congress Vice President Rahul Gandhi's Kedarnath Dham yatra.
On the issue of Rahul Gandhi being active in Parliament on food park in Amethi issue putting BJP on the defensive, Shah merely said "I would not like to comment on this.  Harsimrat Kaur Badal is replying to Rahul Gandhi."