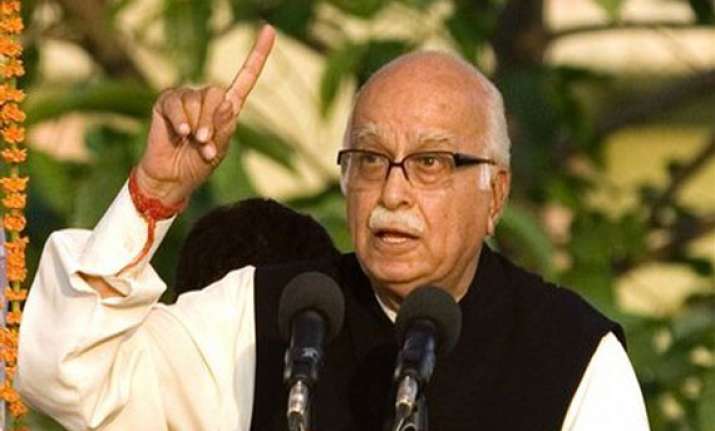 New Delhi, Nov 30: Senior BJP leader L K Advani today led a delegation of party leaders to meet the Chief Election Commissioner to allege that the Congress was violating the electoral Code of Conduct in the Gujarat elections by announcing Direct Cash Transfer scheme to garner votes.
Advani, flanked by both Leaders of Opposition Sushma Swaraj and Arun Jaitley and other leaders marched to the Election Comission office to lodge their protest.  
Later Advani told mediapersons that the Centre's action was a clearcut violation of Code of Conduct. 
 "When the election process is on, the government is prohibited from making any major policy pronouncement. Though the Direct Cash Transfer Scheme is applicable throughout the country and it would be implemented from 1st of January, Gujarat should have been excluded from it. The Centre's announcement may benefit the ruling party in Gujarat. 
"The Chief Election Commissioner heard our view points, and assured that the Election Commission will take it into consideration", Advani said.