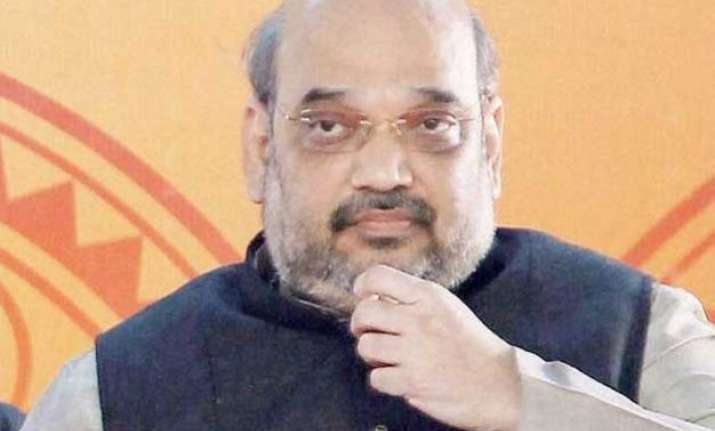 BJP president Amit Shah today warned the PDP leaders that further release of any political prisoners without taking the BJP into confidence will result in alliance breakdown.
Amit Shah today met the Jammu Kasmhir deputy chief minister Nirmal Singh, state BJP president Ram Madhav and senior state minister Lal Singh in Delhi.
They apprised Shah of the situation in the state in the wake of the controversy over Alam's release.
The BJP central leadership has conveyed to the PDP that "remaining in power is not a priority for BJP and it will not allow any laxity on the issue of national security and in dealing with separatists and militants", the sources said.
The PDP told the BJP leadership that currently, there is no such plan to release political prisoner or separatist leaders. They further assured that the party will talk to BJP on sensitive issues.
The warning came amid bickerings between the alliance partners over the release of hardline separatist Masarat Alam last Saturday.
According to sources, Mufti government was planning to release 68 terrorist and separatist leaders but BJP's tough stand on the matter had Mufti give up on his plans for now.
While talking to reporters Deputy CM Nirmal Singh declined to comment on Masarat Alam's  release , however clearing  the air over the continuity of alliance he said, there is no danger to the present government .