Follow us on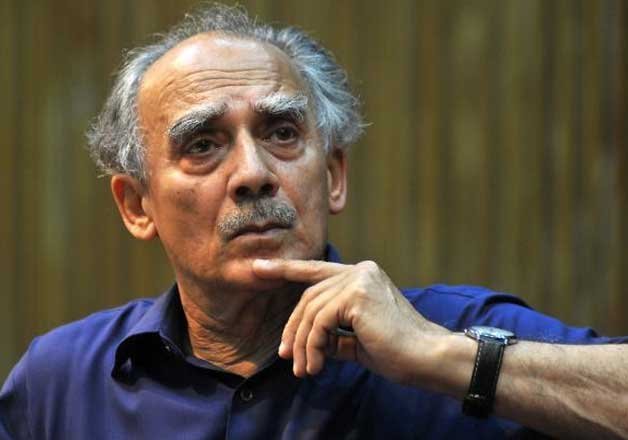 New Delhi: BJP today came out strongly in defence of Prime Minister Narendra Modi after Arun Shourie's attack on his government and said he was a "fair weather friend" and could be having a "grouse" over not getting positions.
The party and its leaders said the former Union Minister was well off-the-mark in his criticism of the government on economic policies, social tensions and relations with opposition parties in a television interview, calling it a "bit unkind" to Modi.
Power Minister Piyush Goyal was strong in his criticism of Shourie saying "If some individuals probably have some grouse, they don't get some positions, and want to make issues out of non issues, I think they are best to left to judge whether they are saying the right thing.
"This government has shown that with sincerity of purpose and visionary leadership of Prime Minister Modi, India is on the right path to growth."
Goyal said it was very surprising that Shourie was making statements without any basis on the coal auctions that the total auction money of Rs.1.90 lakh crore would be realised from 29 mines through their life.
Commerce Minister Nirmala Sitharaman said "Shourie as a scholar, a veteran journalist and as a political observer, has always had his views on matters. But I think this time, he has been a bit unkind to Mr Modi.
"To talk that the government, particularly on the economic matters, is direction-less, is well off the mark and it is highly disappointing," Union Minister Nirmala Sitharaman said.
BJP Spokesperson Sambit Patra said this was not the first time Shourie has criticised the BJP and went on to attack him instead, describing him as a "fair-weather friend".
"There are many fair-weather friends. Friends who try to gatecrash into the party when the going is good and they turn hostile when this attempt to gatecrash fails," he said.
Patra said that due to the pro-active nature of policy making by the Modi government, India was marching ahead on all fronts—be it economic, employment or in fulfilling aspirations of the common man.
"Not only the international community is standing with the policies, not only the investors, but even the statistics say  that the policies of this government are in keeping with the kind of promises that we had made during our election," he said.
Shourie, a BJP minister in the Vajpayee Cabinet, has hit out at the Narendra Modi government, saying its economic policy was "direction less" while the social climate was causing "great anxiety" among the minorities.
The 73-year-old journalist-turned politician said the one-year rule of Modi was "good in parts", his transformation as prime minister was good in foreign policy, but the promised turnaround in economy has not happened.