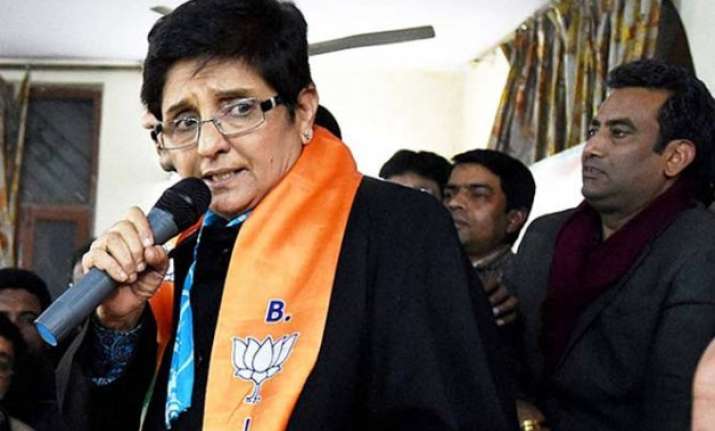 New Delhi: Delhi's chief ministerial candidate Kiran Bedi today marshaled Obama's visit to India as part of her election campaign.
"Today, Obama has come and all of India is flying. Modi has done so much. Obama would not just have come like that," said Bedi.  
The National capital goes to polls on February 7 and its results will be declared three days later.
Prior to US President's visit to India, the BJP strategists had hoped to gain mileage in the Delhi elections, through his visit.
Just as Narendra Modi's New York event, which gave the Prime Minister something of a rock star profile, was used in the Maharashtra elections that followed his US trip, the BJP hopes to incorporate high points from President Barack Obama's three-day India sojourn in its campaign for the Delhi polls.
"In a sense, you can say Modiji's Delhi campaign will kick off on January 25 (when Obama lands) and will go on till January 27 (when he leaves for Washington). We will look at the high points and see how we can turn these around when we canvass for votes," a BJP strategist said.
"Of course, it's sheer coincidence that the US President's visit comes just before the Delhi polls. But since he's here, we will use it to our advantage."