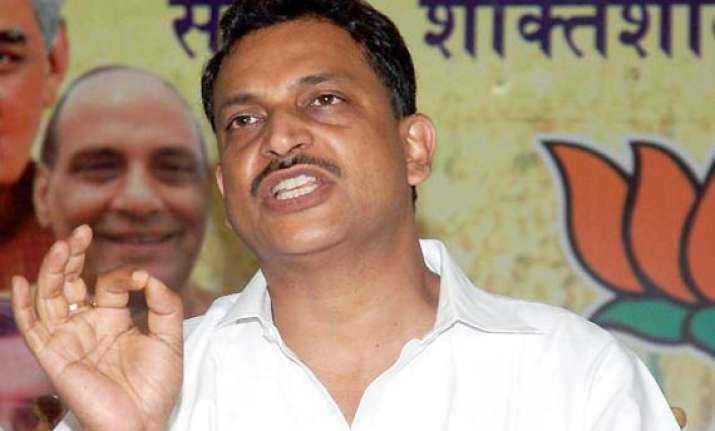 New Delhi, Dec 16: BJP today refused to buy Home Minister P Chidambaram's contention that allegations against him of misusing his office to help a former client were "unfounded", saying his culpability has been established.

BJP spokesperson and MP Rajiv Pratap Rudy said the person whom Chidambaram had represented as a lawyer found support for his case from the government and yet the minister is saying he had no role.

"There are officers in his ministry who have actively seen that the charges (against Chidambaram's ex-client) are withdrawn. So where is the clarification from Chidambaram?  There is absolutely no clarification," Rudy said.

He alleged that the UPA government had become "competely rudderless and clueless".

"The ministers themselves do not have the clarifications for the follies they have committed," he said.

The opposition insisted that Chidambaram hardly has a defence in this case and this was obvious from the uproar in both Houses of Parliament against him.

"His culpability has been established. The Home Minister is trying to steer himself clean but this is not going to happen as at one point of time he was a defendant in the case which has been withdrawn," Rudy said.

Chidambaram had issued a statement today evening saying allegations against him were unfounded. "I don't have any current subsisting interest with any case," he said.

"Chidambaram has committed the worst crime. He appeared as the lawyer of the person who had broken the law and then advocated his case after becoming Home Minister. This has never happened in India's history. He has belittled the office of Home Minister," another BJP spokesperson Shahnawaz Hussain said.

BJP reiterated its demand for Chidambaram's dismissal, saying he does not have the right to continue in office.

"When we were raising the issue of corruption in Parliament, UPA Chairperson Sonia Gandhi had said that merely speeches will not end corruption. We agree with her. Only actions will end corruption and it is time for the Congress to take action and dismiss Chidambaram," Hussain said. 

BJP MP Prakash Javadekar claimed that while his party has been demanding Chidambaram's resignation for long, more charges against him were surfacing on a daily basis. 

"Courts will decide whether to investigate his role in 2G but we feel he is equally guilty in the matter as A Raja.  And now this issue of conflict of interest has come. We are firm on our demand for his resignation," Javadekar said.