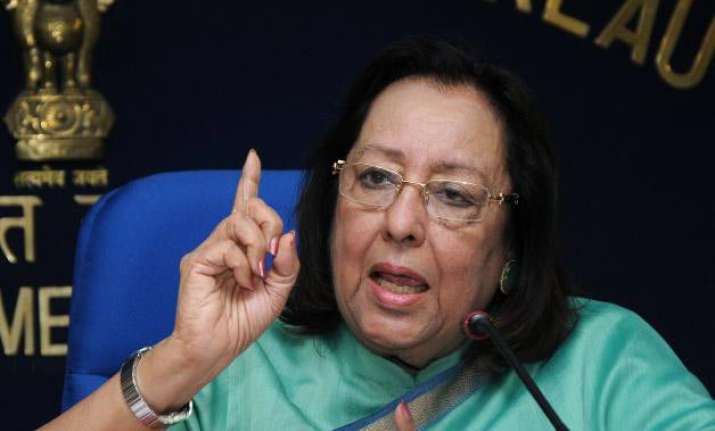 Srinagar:  Union Minister for Minority Affairs Najma Heptulla on Tuesday said the achievements of the Narendra Modi-led NDA government include ruling without corruption in comparison to the previous Congress-led UPA government.
"If we see the corrupt acts in UPA government like the 2G and coalgate scams, I think the BJP government's achievement has been being free from corruption and our aim is to work for the development of India," she said in a press conference here.
Answering a question on attacks on minorities in the country, she said: "So far as the attacks on people belonging to minorities are concerned, it is the responsibility of the state governments in the county to take care of law and order problems.
"Our home minister does speak to them (state governments), but if we start interfering, they say we are interfering in the federal system of the country," she said, adding: "In any of the states ruled by the BJP, there have been no such incidents."