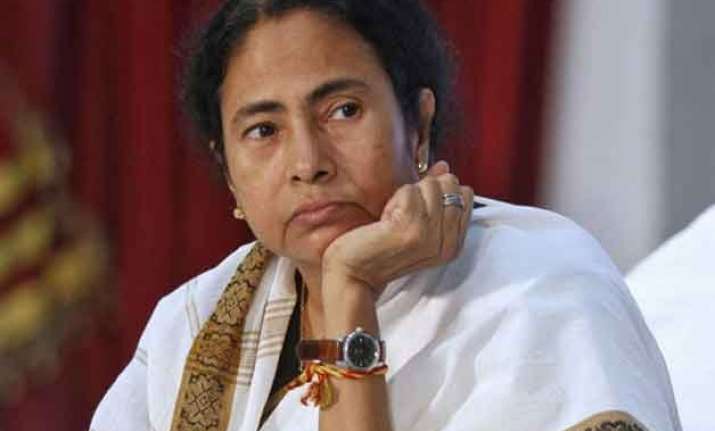 Kolkata: The BJP in West Bengal today took exception to the language used by state Chief Minister Mamata Banerjee in her criticism of Prime Minister Narendra Modi during her agitation against land ordinance yesterday.
"We condemn use of such language. The people will give her a beffitting reply. Bengal has a rich cultural heritage and people of our state do not endorse such comments," BJP state president Rahul Sinha said.
In her no-holds-barred attack against the Modi government yesterday, the chief minister had said, "All the time they are giving lectures. Maan ki Baat. Patahi nahi hain kiska baat. Doodarshan ab ban gaya BJP darshan. Dimag hi nahi hain to dimag chalega kaise."
During her speech she also said, "Congress had promulgated Emergency. Now it is more than Emergency in the country. The doors for the journalists have been closed. They have stopped everything".