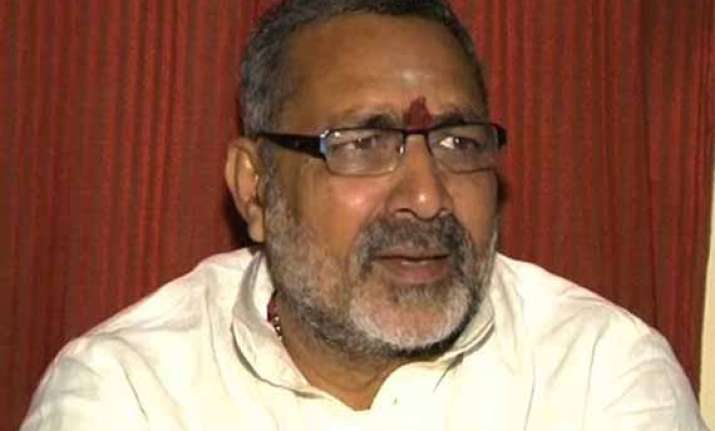 New Delhi: The BJP Sunday distanced itself from party leader Giriraj Singh's comments that those opposing Narendra Modi will be sent to Pakistan.
Asked about the comment, Bharatiya Janata Party spokesperson Nirmala Sitharaman said the party had "nothing to do with the statement".
Party leader and former Bihar deputy chief minister Sushil Kumar Modi called it an irresponsible statement.
"BJP doesn't approve of irresponsible statement given by Giriraj Singh," Sushil Kumar Modi said in a tweet.