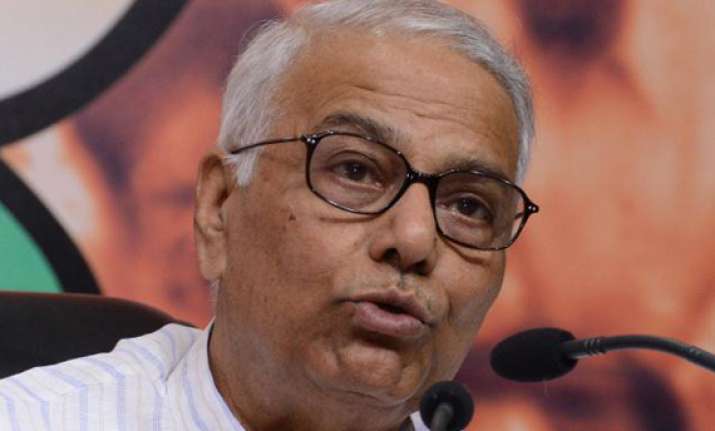 New Delhi, Nov 20: The BJP disapproved of the remarks made by party leader Yashwant Sinha Tuesday seeking the resignation of party president Nitin Gadkari, saying he should reconsider his comments.
Coming out of a meeting of National Democratic Alliance leaders, Bharatiya Janata Party (BJP) spokesman Ravi Shankar Prasad said Sinha's remarks were "inappropirate".
Prasad said the party had taken notice of the reports in the media about Sinha's remarks.
"He is a very senior leader of the party. He has given a public statement today. Being a senior leader, all party forums were available to him. Instead, he chose to go public. The party did not deem it appropriate. We urge him to reconsider his remarks," Prasad said.
Sinha said Tuesday that the issue was not whether Gadkari was guilty but all party leaders being above reproach.
Gadkari is facing probe over financial dealings of investor companies in a firm linked to him.
The BJP has virtually given Gadkari a clean chit following probe by a financial analyst S. Gurumurthy, considered close to the Rashtriya Swayamsevak Sangh.