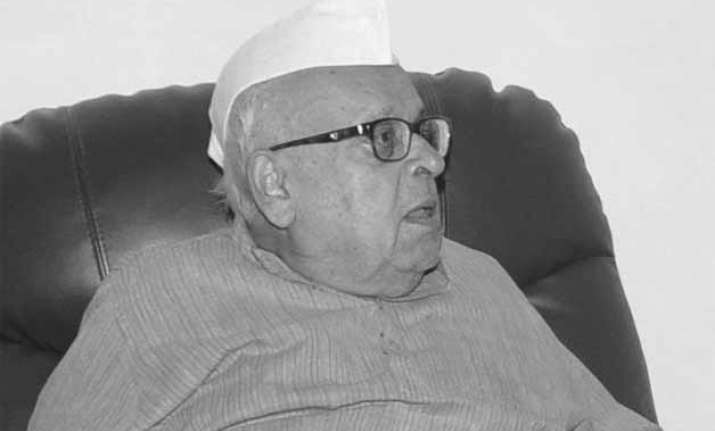 Dehradun: Accusing former Uttarakhand governor Aziz Qureshi of misusing his office to commit irregularities in appointments, BJP today asked the Centre to institute an impartial probe into decisions taken during his tenure.
Making the demand at a press conference here, BJP's national spokesman Anil Baluni said he and other leaders of the party have already met Union Home Minister Rajnath Singh seeking an impartial inquiry into irregularities committed by Qureshi in appointments during his tenure as the Governor of Uttarakhand.
Baluni accused the former governor of blowing away hard earned public money on unnecessary chopper rides for his family members which caused a burden to the state exchequer.  
He said Qureshi was appointed Governor of Mizoram on December 30 but before leaving for his new assignment he made several appointments in a hurry which he should not have done.  
"It has also been found that when he was acting governor of Uttar Pradesh for a brief period he gave recognition to some universities and appointed their vice chancellors besides making some other appointments," he said.  
"We demand that all the decisions taken during Qureshi's tenure in Uttarakhand should be impartially probed so that the truth emerges before everyone," Baluni said.  
Taking a dig at the Chief Minister, Baluni said even Harish Rawat who is always "making tall claims about his commitment to the interest of Uttarakhand kept silent and did not stop the former governor from doing wrong things."