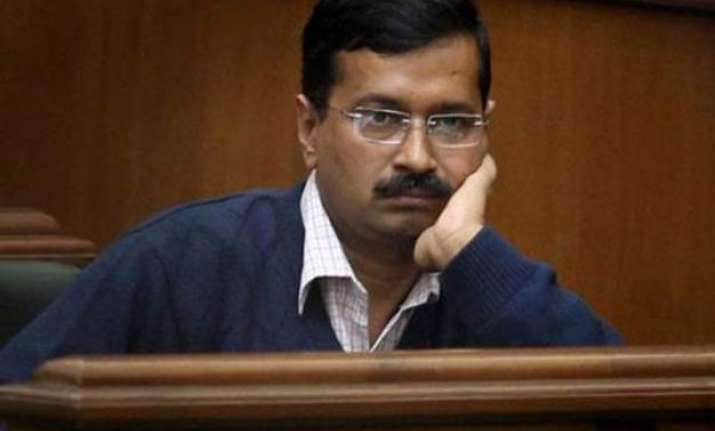 New Delhi: Describing it as a victory of democracy, BJP and Congress today welcomed the Supreme Court's stay on a controversial order by Delhi government that provided for filing of defamation cases against media and alleged that Chief Minister Arvind Kejriwal was trying to muzzle dissent.
DPCC Chief Ajay Maken said Kejriwal government had not only targeted the media but also tried to throttle the voices of its political adversaries through the circular on filing of defamation cases against the media for any news that causes "damage" to its reputation or that of Chief Minister and other ministers.
"It was against the basic principle of freedom of expression. What Arvind Kejriwal wanted was to not only gag the media but also the common man and leaders of political parties. The circular was totally unconstitutional and we welcome the Supreme Court order," the Congress leader said.
Both Congress and BJP had attacked the AAP government for issuing the circular earlier this month that called for filing of criminal defamation cases against the media.
The Delhi BJP also hailed the Supreme Court order, calling it a victory of democratic rights.
"We welcome the Supreme Court order. In democracy, you cannot gag the media. The anti-media circular was aimed at curbing voices of dissent," said Delhi BJP leader Vijender Gupta.
Suspended AAP leader Prashant Bhushan said the court had noted that it was the height of hypocrisy that first Kejriwal had asked for criminal defamation to be declared unconstitutional and then used it to prosecute media.
The circular, issued by the information and publicity department, says that if any officer associated with the Delhi government feels that a published or aired item has caused damage to his or the government's reputation, he should file a complaint with the principal secretary (home).
The circular also states that after getting a go-ahead from the director (prosecution), the matter should be referred to the law department and after taking approval from the government, a case should be filed.
The Supreme Court today stayed the circular and asked Kejriwal to explain within six weeks why the directorate of information had issued "such circular". The court listed the matter for further hearing on July 8.