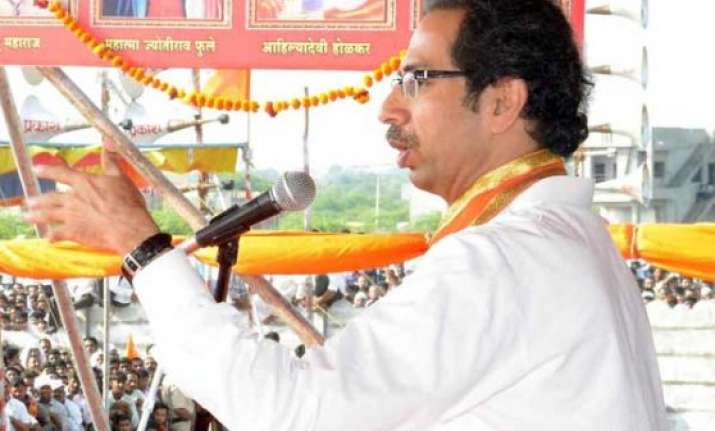 Thane: Coming down heavily on BJP for the collapse of their 25-year-old partnership, Shiv Sena chief Uddhav Thackeray claimed that its erstwhile ally had kept pitching for seats during negotiations citing pre-poll surveys.
"Right from the beginning of the seat-sharing talks, BJP kept citing the so-called survey reports and kept demanding seats accordingly... But I don't understand and don't believe in such surveys. We only believe in hard work and serving the citizens," the Sena president said on Saturday.
"The situation in Maharashtra was favourable for the Sena- BJP alliance and everything was available on a platter," Uddhav said, adding that it had, however, "fizzled out due to the snapping of ties".
The Sena president said he has toured the entire state for campaigning and observed that more than Congress and NCP, people were angry with BJP over the break-up of its alliance with Sena.
By snapping ties with his party, BJP has also broken its alliance with the Hindutva, Uddhav said. BJP leaders should first clarify their stand on this and then seek votes from the people, he added.
Uddhav said that the sharing of seats in Thane was another reason for the trouble between the two allies.
"The late Sena supremo Balasaheb Thackeray had a special place in his heart for Thane, which is considered the party's bastion. During the talks, BJP kept asking for at least one seat from Thane. But how could I give seats from a place for which Balasaheb had such an affinity. And the trouble started from there," he said.
BJP used Sena for coming to power at the Centre and then threw it out for its own benefit, Uddhav alleged.
"Those against whom we fought in the last Lok Sabha elections seem to have become more useful to them (BJP) than Sena," he added.