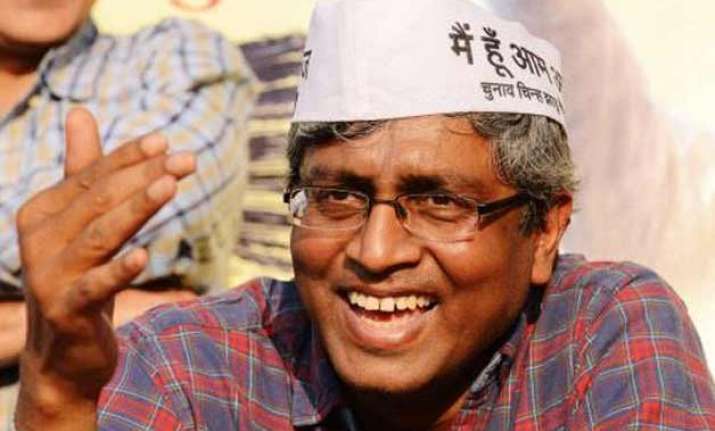 New Delhi: Aam Aadmi Party (AAP) leader and spokesperson Ashutosh today alleged that the 'Swaraj Samvaad', a conference organized in Gurgaon on April 14 by dissident members, has Bhartiya Janata Party (BJP) hand in it.
Ashustosh alleged that the invitations sent out for the conference is actually written by Ashwini Upadhyay who was expelled from AAP and later joined BJP. He questioned why the invitation for a meeting organized by Prashant Bhushan and Yogendra Yadav is being sent out by a BJP spokesperson.
Ashwini Upadhyay was expelled from AAP last year for anti-party activities. A member of the National Council, he left the party along with around 2400 other workers and joined the BJP. He was later appointed a party spokesperson.
After being expelled from the national executive on March 28, Prashant Bhushan, Yogendra Yadav, Anand Kumar and Ajit Jha have convened a meeting of their supporters on April 14 to discuss the future course of action, amid speculations that they may a float a new political party.