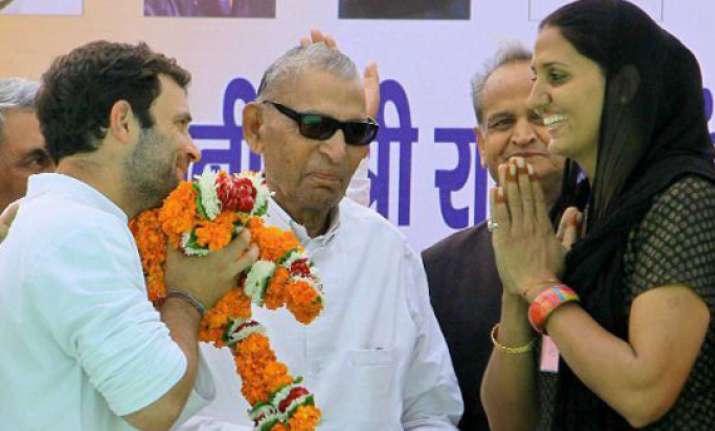 Jhunjhunu (Rajasthan): Congress vice president Rahul Gandhi said Thursday the BJP balloon will burst as it did during the 2004 and 2009 general elections.
The Gandhi scion was addressing a rally here. He said the Bharatiya Janata Party misled the nation in 2004 and again in 2009 by suggesting India was shinning, but its balloon burst.
Highlighting the achievements of the UPA government, Gandhi said: "We have taken 15 crore people out of poverty. This is not a small work."
He said the Congress party is for the weak, poor and the farmers.
"There is a difference between us and the opposition. We care about all, but they do politics for select few. They talk about Gujarat development, we talk about poor and downtrodden and giving rights," he added.