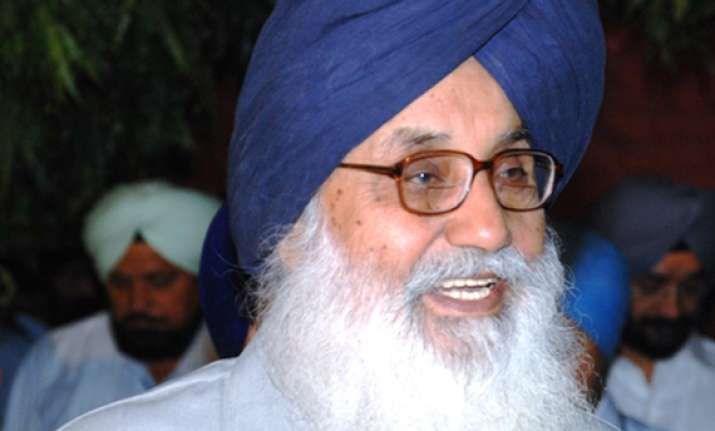 Chandigarh: Prakash Singh Badal, the Punjab Chief Minister, is confident of overthrowing Sheila Dikshit government from Delhi in upcoming assembly polls.
Punjab Chief Minister Parkash Singh Badal Wednesday said the Akali Dal will have a tie-up with the BJP for the Delhi assembly elections.
Badal told reporters in Jalandhar, 160 km from here, that all formalities regarding seat sharing between the two parties will be completed soon.
"We will wipe out the Congress from Delhi. We will be camping in Delhi to ensure the victory of the SAD-BJP alliance," he said, and added that the Akali Dal and BJP were also ready for the Lok Sabha battle.