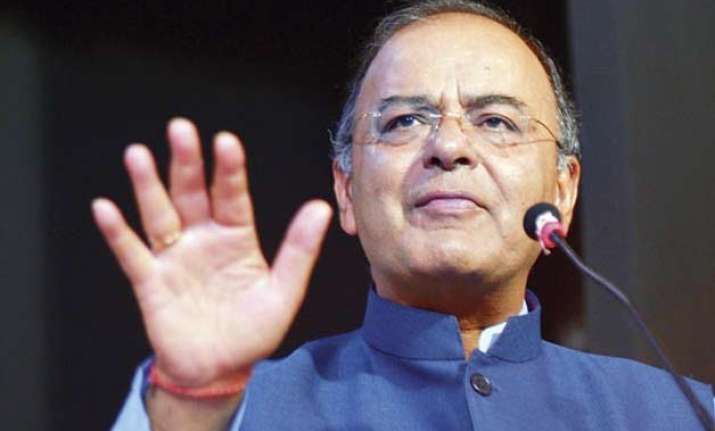 Patna: Senior BJP leader and Union Finance Minister on Sunday said if the NDA comes into power in the Bihar, the chief minister could be someone from the backward castes.
"The Chief Minister could belong to backward castes, since the BJP has always supported them," Jaitley told NDTV.
The comment comes as the party struggles to control furore over RSS chief Mohan Bhagwat's controversial remark -- that he favours a review of the country's reservation policy.
Clarifying Bhagwat's comment, Jaitley said, "Bhagwat did not talk of scrapping quota. Even on Dusshera he said he was in favour of social justice."
RSS being the parent organisation of the BJP, Bhagwat's comment has been tactfully turned into a major election issue by rivals in the caste sensitive state that has a chunk of the Dalit and backward population.  
BJP has joined hands with three regional parties in Bihar -- Ram Vils Paswan's LJP, Jitan Ram Manjhi's Hindustani Awam Morcha (HAM) and Upendra Kushwaha's Rashtriya Lok Samata Party (RLSP) -- who have support among the backward castes that benefit from affirmative action and form a significant portion of the voters.
The aftermath also saw Prime Minister Narendra Modi giving clarification over the issue that there will be "no rethink" on reservations.
Bhagwat was quoted by media saying he was not against reservation, but believed quota has not benefitted the people it was meant for.
PM Modi, who was campaigning in Bihar yesterday, reiterated party's stand saying, "Rights given by Babasaheb Ambedkar for the socially backward classes will never be taken away by my government."
As part of his campaign blitzkrieg, Modi will address around one and half a dozen rallies for the remaining three phases of polls in the state. The third phase falls on October 28. So far 81 of 243 assembly seats have seen voting in last two phases.