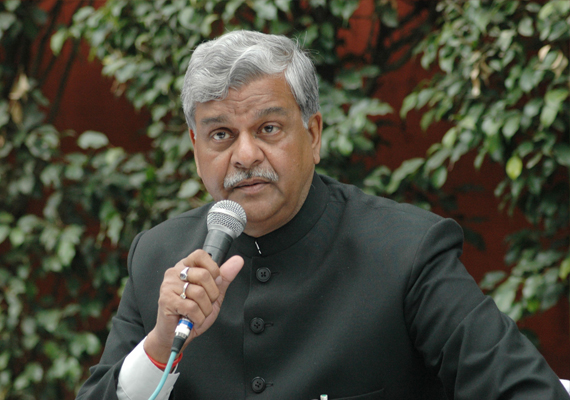 Kanpur, Aug 25: Union Minister Shriprakash Jaiswal today alleged some "constitutional agencies and big personalities were involved in a conspiracy to tarnish the image" of Prime Minister Manmohan Singh.
He said those asking for Singh's resignation should themselves resign first as the constitution allows anyone to contest elections.
Speaking at a press conference here in the backdrop of the controversy over CAG report on coal blocs allocation, Jaiswal, Coal Minister, said there was "a conspiracy to tarnish the image of the Prime Minister in which big persons and constitutional agencies were involved".
Asked to name the agencies, he responded "you know them very well".
Jaiswal said "the Prime Minister was known for his exemplary honesty and integrity and those alleging a multi-crore coal mining scam were making baseless accusations and disrupting Parliament for petty politics".
He said the issue should be debated in Parliament and whatever comes out of that debate would be acted upon.
When a reporter said that
Rahul Gandhi
should play a bigger role at a "crisis" time for Congress party, Jaiswal said "we all want him to assume bigger responsbilities and he is doing his job in a calm and composed manner".