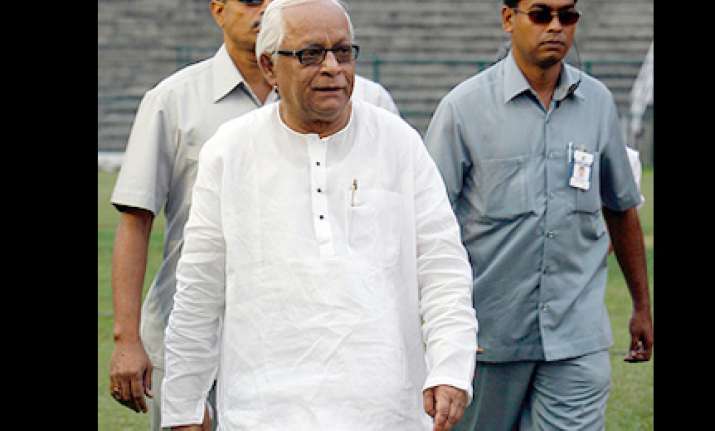 West Bengal Chief Minister Buddhadeb Bhattacharjee on Friday met Union Home Minister P Chidambaram and is understood to have discussed issues related to the Naxal surge in the state. 
Issues related to the anti-Naxal operation in Lalgarh and the deployment of Central paramilitary forces in the state were believed to have been discussed, sources said. 
Bhattacharjee is believed to have briefed Chidambaram about the prevailing security situation in the state and the measures taken during the about 20-minutes meet, they said. 
The kidnap and subsequent release of West Bengal police officer Atindranath Dutta was also discussed, they added. 
Emerging out of the meeting, Bhattacharjee refused to say anythinmg to waiting journalists. 
Dutta was released in Lalgarh yesterday by Naxalites, 58 hours after he was kidnapped from Sankrail police station in West Midnapore district. PTI