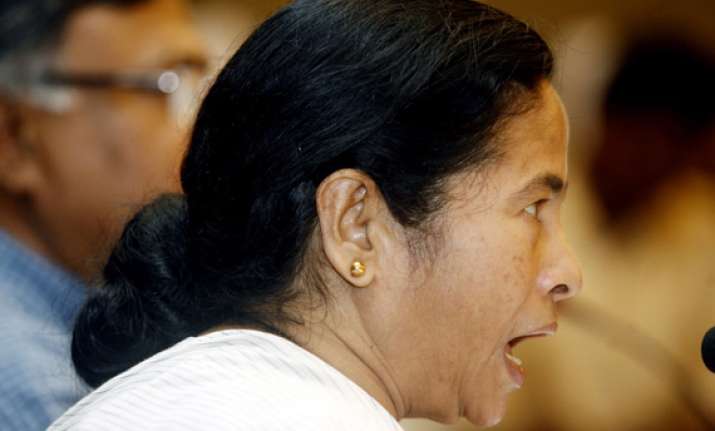 Narayangarh (WB), June 27:  With the legal imbroglio over the panchayat elections in West Bengal moving to the Supreme Court, Chief Minister Mamata Banerjee today hit out at the SEC and the Opposition for demanding deployment of central forces in a local election.
"So many (panchayat elections) were held in 2001, 2003 and 2008. From when were central forces deployed in such elections?" Banerjee asked at an election meeting in West Midnapore district.
"This is not a general election. Suddenly it struck their minds? There is peace in Bengal and this is not being liked?" she said.
Without naming the State Election Commissioner Mira Pandey the chief minister said that she had received an extension during the erstwhile Left Front regime.
"The elections polls will be held peacefully since there is an impartial administration in the state in sharp
contrast to the previous Left Front regime," she said.
"Panchayat elections will be held and the rights of the rural people cannot be taken away," she said claiming that development work would suffer if the polls were not held and that the CPI(M) and opposition were not interested in them for fear of defeat.
"They are crying hoarse about terror. This is a baseless allegation. There has not been a single untoward
incident so far during campaigning unlike during the CPI(M) regime when people were not allowed to cast votes," she alleged.
"The CPI(M) will be held responsible if the development work in villages stall in the absence of elected
bodies," she said.
She said that already 1.79 lakh nominations had been filed for the elections due to be held from July two.Meanwhile,  West Bengal Governor M K Narayanan today came out in the support of the State Election Commission (SEC) which had moved the Supreme Court yesterday demanding adequate security arrangements for holding the upcoming Panchayat polls in the state.
"This is a step in the right direction and going to the Supreme Court is one means to ensure elections with adequate security so that there is no violence. We will have to find some way", Narayanan told reporters when asked about SEC's decision to move the apex court.
Although the Calcutta High Court was supposed to pass an order regarding holding of the polls yesterday, the Commission moved the Supreme Court without waiting for it