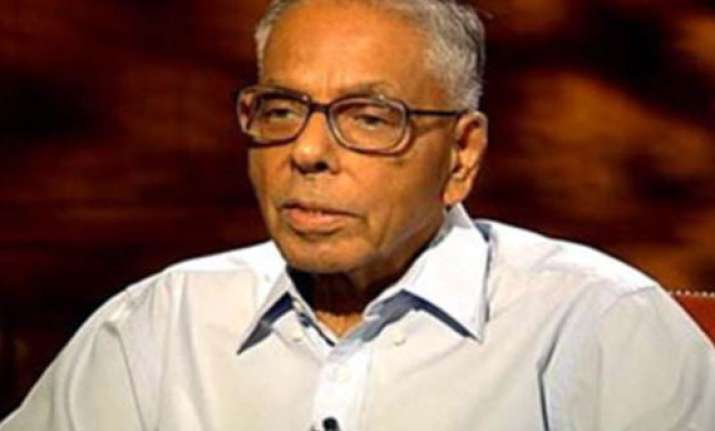 Kolkata, Aug 14: West Bengal Governor M.K. Narayanan, though hoping for a solution to the ongoing stir in the Darjeeling hills, Wednesday refused to mediate between the GJM and the Mamata Banerjee government over the Gorkhaland issue.
"It is difficult, but I hope we find a way out of it without mob violence, and hope things come to normal. Though it is difficult, I hope it (peace) would be made by both the sides," Narayanan said here as the Gorkha Janmukti Morcha-sponsored indefinite shutdown continued in the Darjeeling hills.
"Governors don't mediate. If I was not a governor, then maybe in my earlier avatars I could have, but as a governor, I can't," said the former national security advisor to queries from the media on the possibility of his mediation on the issue.
He also said he was not willing to visit the region now.
"I would only add to the confusion if I go there now. I hope to go there later," he said.
Life in North Bengal's Darjeeling hills has come to a halt following the GJM intensifying its movement for a separate Gorkhaland.
The Banerjee regime has been cracking down on the movement as the Calcutta High Court too has declared the shutdown illegal.