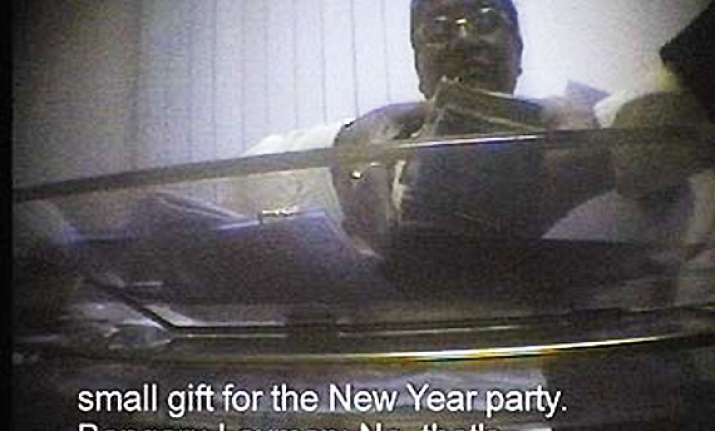 New Delhi, Apr 4: A Delhi court has reserved its judgement for April 27 in an 11-year-old fictitious defence deal case in which former BJP President Bangaru Laxman is accused of accepting money from fake arms dealers.  
Additional Sessions Judge Kanwal Jeet Arora reserved the judgement in the corruption case in which Laxman was facing trial for allegedly accepting money from fake arms dealers to recommend to the Defence Ministry to award them a contract to supply their wares for the Army.
The court reserved its order after hearing arguments from the counsel for the CBI and the accused.  
"Considering the multifaceted arguments advanced and the bulky record of the case, which is required to be considered, the judgement cannot be prepared within 15 days. Therefore, let the matter be listed for judgement on April 27, 2012," the judge said.
Laxman is facing trial under various provisions of the Prevention of Corruption Act.
According to the CBI, Bangaru was caught on camera accepting money in a 2001 sting operation conducted by newsportal Tehelka.com with its scribes posing as representatives of a fictitious UK-based company West End International and seeking his recommendation to the ministry for supply of hand-held thermal imagers for the Indian Army.  
The video CDs, which were released by the portal on March 13, 2001, had sparked a political storm following which Laxman had resigned as BJP chief.