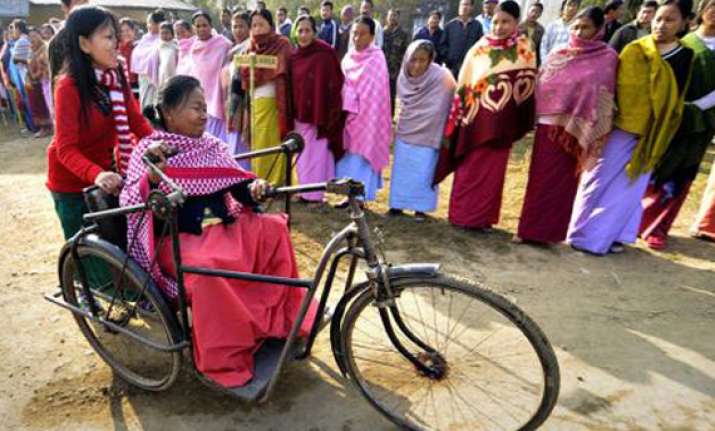 Imphal: Voting for one of the two Lok Sabha seats in Manipur began Wednesday, officials said.
Polling is being held for the Outer Manipur seat, while the Inner Manipur constituency will vote April 17.
In all, 911,699 voters, including 463,068 women, are eligible to exercise their franchise at 1,406 polling stations in Outer Manipur constituency.
Polling hours in Manipur will be from 7 a.m. to 4 p.m., unlike other states where votes can be cast between 7 a.m. and 5 p.m.
The ruling Congress has re-nominated sitting Lok Sabha member Thangso Baite, while the Bharatiya Janata Party has fielded Gangmumei Kamei, the Trinamool Congress Kim Gangte, and the Nationalist Congress Party has fielded Chungkhokai Doungel.