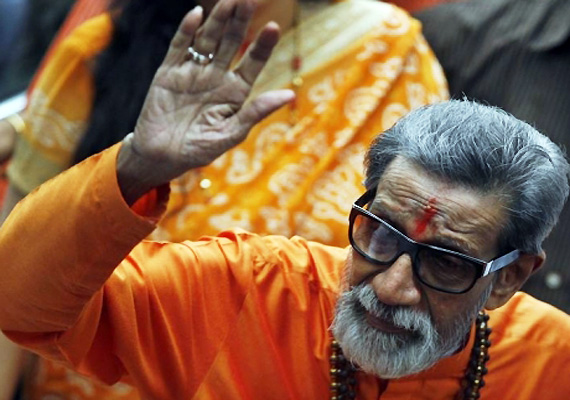 Mumbai, Feb 10: Equating Congress party to moghuls who have invaded Maharashtra, Shiv Sena supremo Bal Thackeray today heaped scorn on Chief Minister Prithviraj Chavan, calling him inept and one who lacked self-respect.

In a strong-worded editorial in party mouthpiece 'Saamana', Thackeray riducled Chavan, who has been saying that the Sena will become "inconsequential" after the February 16 Mumbai civic polls.

"His parents named him after a braveheart but would not have thought that he will turn out to so inept," Thackeray said.

"You (Chavan) would not have blabbered if you had even an ounce of self-respect," the Sena chief said. Dethroning Sena from the Mumbai civic body is not as easy as Chavan is making out to be, he said.

Shiv Sena came into being not for politics or power games, but to oppose the injustice done to Marathi-speakers, Thackeray said.

The Nehru-Gandhi family had propped up Chavan's father Anandrao, to counter Yashwantrao Chavan, he said.

"Anandrao Chavan was given all help to hinder the march of Yashwantrao Chavan, who was a senior, decent and cultured leader," Thackeray said.

Anandrao was made a Central minister but could not make any impact, he added.