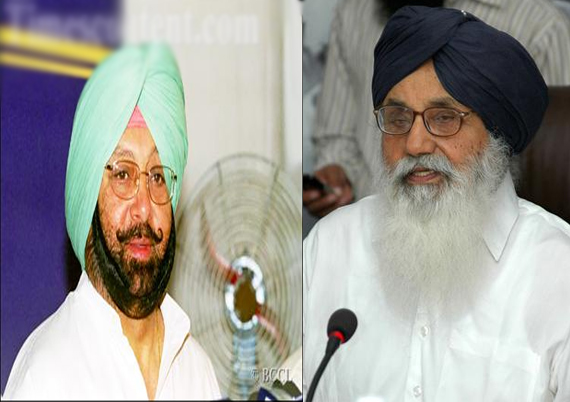 Dasuya, Jul 8
: Describing
Amarinder Singh
as a "famous absentee", Punjab Chief Minister Parkash Singh Badal today said the Congress leader had rarely attended assembly sessions and was over-excited at his one-day attendance during the budget session.
"Maharaja Sahib has rarely attended assembly sessions and, therefore, is over-excited at his one-day presence in the House during the just-concluded budget session," the Chief Minister told reporters here.
He was trying to highlight this as his major life-time achievement, Badal said.
The Chief Minister was in Hoshiyarpur to campaign for the SAD-BJP candidate for the Dasuya assembly bypoll.
Addressing a string of election rallies in favour of combine's nominee Sukhjit Kaur Sahi, he said the SAD-BJP was determined to fulfil all the promises made to the electorate.  
"The SAD-BJP alliance has adopted a pro-people model of governance negating the anti-people policies of the previous Congress government.
"Despite financial constraints, the state government has continued with subsidies besides accelerating the process of development," he said.
Badal described the Congress as a "visionless and directionless" party.