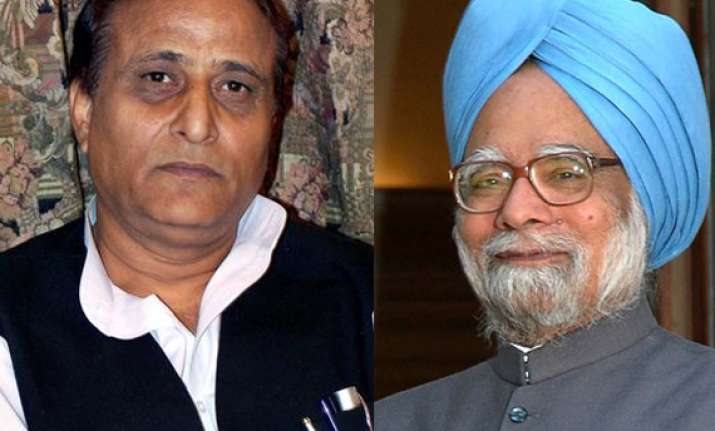 Kanpur, June 15 : Maverick Samajwadi Party leader Azam Khan last night said that he considered prime minister Dr Manmohan Singh to be the most suitable candidate for the President's post.
Azam Khan had remarked a day earlier that in the event Dr Singh was elevated as President, Congress general secretary
Rahul Gandhi
should be appointed prime minister.  
The Samajwadi Party leader ruled out possibilities of a mid-term Lok Sabha poll saying that negotiations towards a consensus on presidential poll were still going on.  
"We (SP and Trinamool) have given three choices, and it is for the UPA to decide", he said.  
Azam Khan clarified that his party had no ill-will towards Pranab Mukherjee. "Our chief minister Akhileshji has good relations with Pranab Mukherjee", he pointed out.  
The Samajwadi Party leader said that the Congress was not in a position to get its choice for President elected on its own strength.