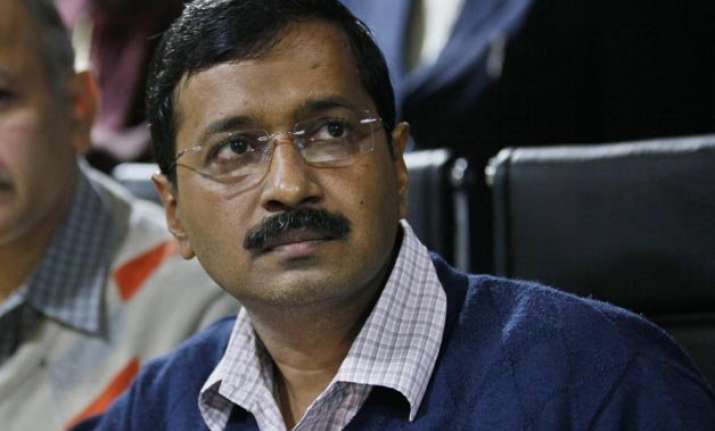 New Delhi: Aam Aadmi Party (AAP) leader Sanjay Singh today alleged that senior party leaders are targeting Delhi Chief Minister Arvind Kejriwal because they want to remove him from the post of national convener.
He said that the National Executive of AAP will meet on March 4 to take a call on whether to accept or reject resignation of senior party leaders Prashant Bhushan and Yogendra Yadav from party's highest decision making parliamentary affairs committee (PAC).
ALSO READ: Yogendra Yadav denies rift within AAP
Singh also said that the party is intact and 'internal' matters shouldn't be put in public domain.
"If there is any difference in the party, the issue should be discussed internally. It shouldn't be publicized in forms of letters… We will discuss all these issues on March 4 when the national executive meets. Seniors leaders are targeting Arvind Kejriwal, they want to remove him. Decision will be taken on March 4," he said.
AAP co-convenor Durgesh Pathak alleged that Prashant and Yogendra wanted the party to lose in Delhi Assembly polls so that Kejriwal could be removed from the post of convenor.
ALSO READ: Yogendra Yadav, Prashant Bhushan offer to resign from PAC
"Prashant Bhushan and Yogendra Yadav wanted defeat for the party so that Kejriwal be blamed and removed. It was shocking for me," Durgesh said.
The differences between AAP chief Arvind Kejriwal and Prashant Bhushan and Yadav have been out in the open for quite some time now.
On February 26, Prashant had written a letter to the national executive of the party slamming Kejriwal for overturning collective decisions of the party. Prashant had differences with Kejriwal over candidate selection for the Delhi polls.
During Thursday's national executive meet, there was a heated exchange between a section of the national executive and Yadav. The conversation got heated up with Yadav's role in the run-up to the Delhi elections coming under criticism.'
ALSO READ: AAP veteran writes open letter to Kejriwal, others
AAP's Delhi secretary Dilip Pandey had also written a letter, which was released on March 1, accusing Yadav, Prashant and, Shanti Bhushan of conspiring to unseat Kejriwal as national convenor.
He said that after Lok Sabha poll debacle it was amply evident that all three were acting in concert towards a singular aim of weakening the party and then replacing Kejriwal with Yadav as party head.
Dilip today said, "I have full belief in the party. I have already said whatever I wanted to.. I can't speak on the issue in public forum."
Meanwhile, Shazia Ilmi, who parted ways from AAP to join BJP just ahead of Delhi polls, said that the party lacks internal democracy.
"People who contributed for the party are sidelined, whether it is Prashant or Yadav... because they ask questions. AAP claimed that it is party with difference,,, people will know the truth soon," she said.
It should also be noted that Prashant's father Shanti Bhushan, who had given Rs 1 crore to the party when it was set up, had said a few days before the Delhi election that Kejriwal should quit as the party's national convener.