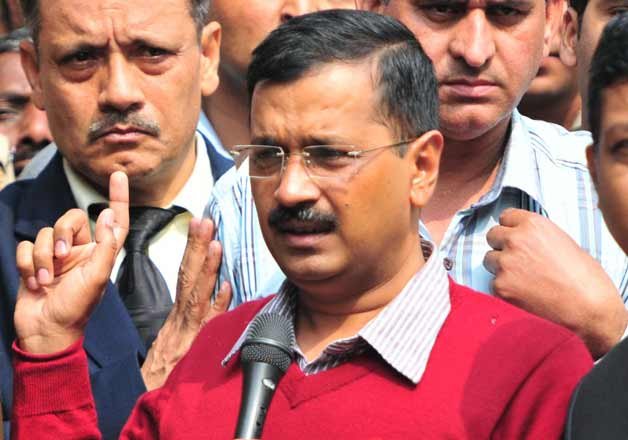 New Delhi: Aam Aadmi Party (AAP) veteran Admiral Ramdoss has shot off a letter to Delhi Chief Minister Arvind Kejriwal, party leaders Yogendra Yadav and Prashant Bhushan expressing his anguish over decisions are being taken in haste.
In an open letter released here on Sunday, Admiral Ramdoss also said that party's 'internal' decisions taken at the Political Affair Committee (PAC) and National Executive are leaked by leaders in media.
"Manner in which decisions were taken at the Delhi National Executive Council (NEC) meeting in June 2014 be it on expanding the PAC or inviting new members onto the NEC, such important decisions need far more rigorous methods and processes and not the hurried," the letter reads.
"Frankly I have been aghast the way  meeting's decisions are leaked within minutes. Also conversations are recorded and uploaded, and sting operations conducted with little or no accountability. Every email and letter I have sent out seems to become common knowledge and often has found its way to the media!," it further reads.
82-year-old Ramdoss also asked party to give thrust on women leadership to take it to new heights.
"I personally find it difficult to defend AAP against accusations of being mainly a 'Boys Club' especially when we were not able to have even one woman in our team of Ministers!" it further reads.
Ramdoss alleged that that there are 'two camps' and there is inner conflict within the party line.
Meanwhile, party leader Prof Anand Kumar ruled out any differences between bigwigs of party saying 'it is absolutely irrelevant way of looking at it'.
"Prashant Bhushan is a person without whom we cannot have the party. There is the responsibility and the consideration that how to meet the expectation of the people. All out wildest expectations have been fulfilled. There is no war; there is only diversity of perception. Admiral Ramdoss was our moral compass during Vidhan Sabha elections, there were certain grey areas. His letter was for all of us to be on grass. There is no controversy. Yogendra ji is also a person without we cannot think of our party.  It's just the anxiety that how to handle such big responsibility as two people are less to handle this," he said.
On Thursday, party's national executive met in Delhi. Sources said that there was a heated exchange between a section of the national executive and senior leader Yogendra Yadav. The conversation got heated up with Yadav's role in the run-up to the Delhi elections coming under criticism.'
Kejriwal did not attend the meeting and had instead offered his resignation, which was rejected by the National Executive.
National Executive member Ilyas Azmi confirmed that Kejriwal had tendered his resignation as national convener on Thursday morning but it was unanimously rejected.
Leaders also said that there has been lack of trust between Yadav and a section of the senior leadership ever since he wrote a letter questioning Kejriwal's methods and the democracy within the party.