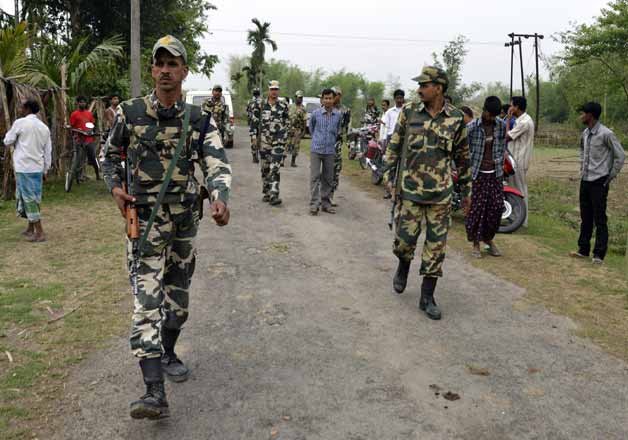 Guwahati: The ruling Bodoland Peoples Front (BPF) emerged winner for the third consecutive term in the Bodoland Territorial Council (BTC) winning 20 of the 40 seats, falling one short of majority, Assam State election office said here today.
BPF, which had won 33 seats in the 2010 election, today claimed it will form the council with support of some independents, party chief Hagrama Mohilary said.  
The People's Coordination for Democratic Rights (PCDR) stood second with seven seats while the All India United Democratic Front (AIUDF) and BJP opened their accounts in the Council with four and one seats respectively.  Independents secured eight seats in the polls held on April 8 in the four Bodoland Territorial Area Districts (BTAD) of Kokrajhar, Chirang, Baksa and Udalguri.  
The Congress, which had won three seats in the 2010 polls, failed to win a single seat this time.  The BPF chief, who managed to retain his Debargaon seat after trailing through the day during counting yesterday, said it was a tough fight this time with anti-incumbency factor working against them but they managed to win and would try to work for the further development of the BTAD.  
A record 77 per cent electorate exercised their franchise in the polls to decide the fate of 316 candidates in the fray for the 40 seats.
There are 46 territorial councils constituencies in the BTC but elections were held for 40 as the Assam Governor would nominate six members to the Council from unrepresented communities.
The BTC came into existence in 2003 as part of the Memorandum of Understanding between the Central government, the state government and the Bodo Liberation Tigers (BLT).  
Polling was held for the Council for the first time in 2003 and the BPF won a majority and retained power for the second consecutive term in 2010.