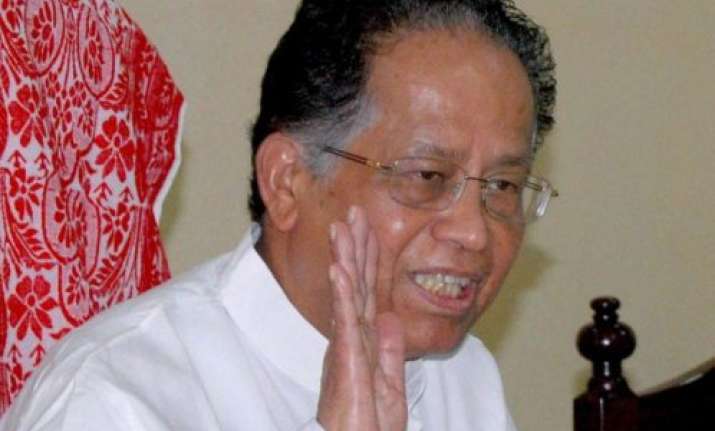 Guwahati:  Assam Chief Minister Tarun Gogoi today praised Prime Minister Narendra Modi's ambitious 'Saansad Adarsh Gram Yojana' (SAGY) but felt it would take more than 50 years to cover six lakh villages in the country.  
The comments are significant from a Congress leader coming as they do close on the heels of the controversy surrounding Shashi Tharoor's praise of Modi, which cost him his job as the Congress spokesperson.
"Modi's Saansad Adarsh Gram Yojana is laudable. However, it would take more than 50 years to cover six lakh villages in the country," the chief minister's office said in a release, quoting a tweet by Gogoi.
"The Yojana needs to be taken up in a vigorous manner if we want to see acche din and a clean India," Gogoi said.  Gogoi had earlier welcomed Modi's Clean India campaign and took part in a cleanliness operation in Guwahati, following which Modi had praised him.
With a view to developing rural India, Modi had last week launched SAGY, or MP Model Village Scheme, under which he asked each of the around 800 MPs to develop physical and institutional infrastructure of three villages by 2019.
Under SAGY, which was announced by the prime minister in his Independence Day address, MPs will be free to choose any village, but it should not be their own village or that of their in-laws.
If all the MPs adopt three villages each, nearly 2,500 villages will be developed by 2019.
Modi said he will choose a village under the scheme in Varanasi, his parliamentary constituency in Uttar Pradesh.