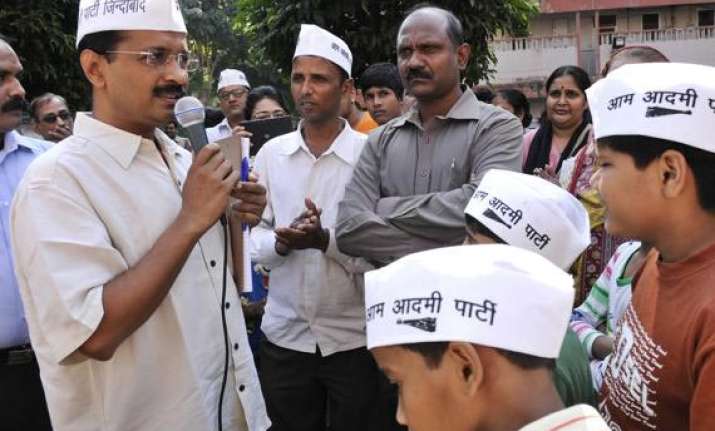 Nagpur: Aam Aadmi Party leader Arvind Kejriwal on Thursday night lashed out at the media saying, large sections of the media was indulging in "paid" publicity in favour of BJP prime ministerial candidate Narendra Modi.
He also threatened to jail corrupt businessmen including the media, if the AAP came to power.
Speaking at a fund-raising dinner here, Kejriwal said: "The media has been drumming up Modi for the last one year in the people's minds.
An aura is being created to show that corruption will end and Ram Rajya would come, if Modi came to power.